Unbeatable Maple Prices!
Custom, personalized hard maple bats just $55.
Other Products
In addition to offering baseball bats, Wagner Bats has other unique items available, including ideas for displaying your bats: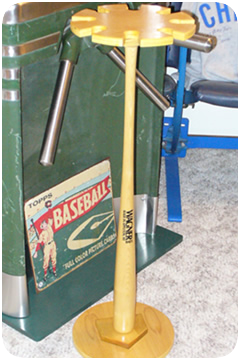 Wagner Bat Holders
Show off your bat collection with WAGNER Bat Holders.
Each holder can display up to 8 bats.
Price: $100 each, shipping to the continental United States included.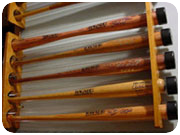 Wagner Bat Wall Displays
Note: Bat Tubes sold separately.
1-Bat Display: $10
2-Bat Display: $15
3-Bat Display: $17
4-Bat Display: $25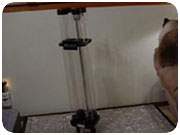 Wagner Bat Carts
2-Bat Cart with Tubes: $37
2-Bat Cart without Tubes: $25
4-Bat Cart with Tubes: $55
4-Bat Cart without Tubes: $35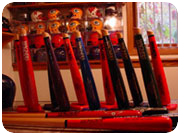 Half-Bat Displays
$30 each