Unbeatable Maple Prices!
Custom, personalized hard maple bats just $55.
The Wagner Bats Process
Use the arrows on the right and left below to walk through a high level overview of how Wagner Bats are made.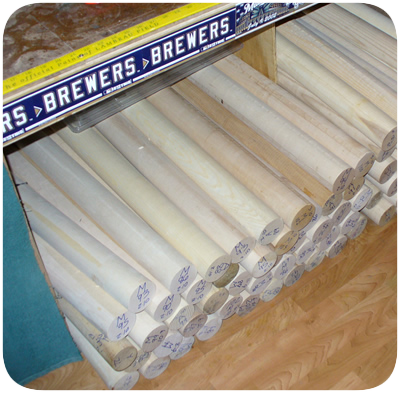 Step One: Selecting the Wood
Long, rounded pieces of wood called billets or blanks, are carefully chosen and prepared for turning on the lathe.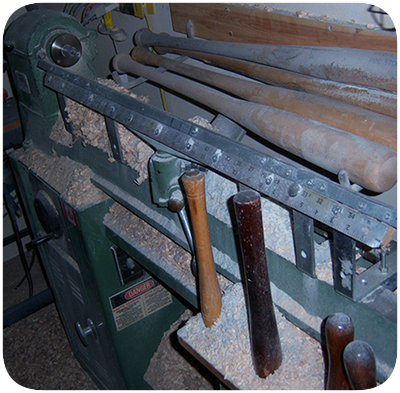 Step Two: Turning the Bat on the Lathe
The selected billet is placed on the lathe. On the lathe the billet is shaped into a bat using gouges and specialized cutting tools.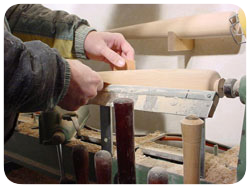 Step Three: Sanding the Bat
Once the bat is shaped, it is sanded first on the lathe and then again by hand until the bat is smooth.
Step Four: Painting the Bat
After the bat has been sanded, two coats of paint or stain are applied and the bat is allowed to dry.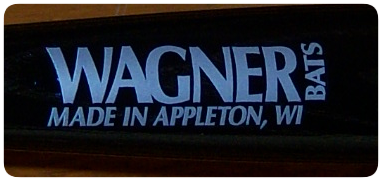 Step Five: Applying the Logo and Lettering
Once the paint has dried, the logo and personalization is applied, along with two coats of polyurethane to give the bat a lasting shine!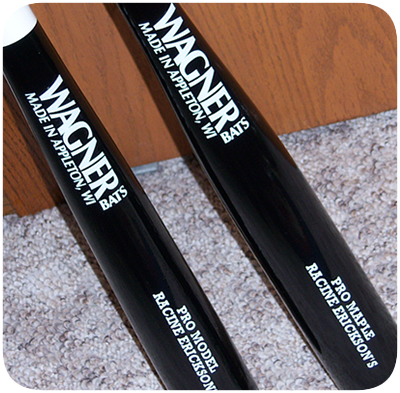 Step Six: Ready for Delivery!
Now the bat is ready for pick up or delivery. The finished bat is ready for display or hitting home runs!